Darcelle Lahr serves as a Professor of Business Practice and as the Director of the Center for Transformative Action at Mills. In addition, Darcelle is President and CEO of Integral Consulting Group, a woman/minority-owned management consulting practice, and is the Founder and Executive Director of L.C. and Lillie Cox Haven of Hope, supporting socially-minded entrepreneurs and small business owners in delivering valuable services to vulnerable communities. Darcelle's passion is in providing compassionate, seasoned guidance to social change agents in transitioning from early-stage visionaries to purposeful, ethical leaders and governance directors. Darcelle's current programs address systemic inequities for marginalized and (re)entering communities through social entrepreneurship.
Darcelle earned her Doctorate in Education and her Master of Arts Degree in Educational Leadership from Mills, her Executive MBA from CSU East Bay, and her Bachelor of Science in Mechanical Engineering from Stanford University. Darcelle is a licensed Professional Mechanical Engineer in the state of California.
Laura Flores is social impact consultant, with ten years of experience working with communities of color to facilitate spaces of leadership and empowerment. Currently, she serves as the Project Manager for CTA's Women's Social Entrepreneurship Center (WSEC) in East Oakland. In this role, she oversees facility operations, builds strategic partnerships, and manages the development of the WSEC's social impact incubation and accelerator program. Previously, she-founded the undocumented student advocacy group at UC Santa Barbara, organized immigrant parents around education reform issues, and coordinated the national Dream Summer Fellowship program. Laura Flores holds a Bachelors of Arts degree in Global Studies from UC Santa Barbara and a Masters of Business Administration with a focus in Social Impact and Entrepreneurship from Mills College.
Kimari Williams currently works with Mills Business Alumnae Consulting Group and the Women's Social Entrepreneur Center in Oakland, CA. As an Entrepreneur, Business, and Financial Consultant, Kimari helps business owners and entrepreneurs strategize, organize, and manage their business endeavors through a systemic process that builds a core foundation for success. Kimari is very passionate about serving her native community and growing outwardly by aiding individuals and organizations that are mission-driven but are faced with socioeconomic, sex, age, and ethnic discrimination; as well as financial barriers that create adversity.
Her passion to help individuals has led to her participating in an initiative known as the Reentry and Beyond Program (RE-ABLE). The program is designed to mentor and assist with developing small businesses for formerly incarcerated women of color. Being able to provide a safe haven for women to thrive has given Kimari a new level of purpose. She looks forward to increasing awareness for the center and its programs.
Julia McCotter is the Marketing and Special Projects Manager at the Center for Transformative Action. She is deeply dedicated to working with entrepreneurs who face barriers to growth, and engages in this work particularly to serve the clients and communities most affected by systematic oppression. She is also the Program Coordinator at Wardrobe for Opportunity, a nonprofit organization. There, she approaches the mission of assisting low-income individuals through their career paths from a justice perspective, working with clients to address systemic educational gaps and create value-driven curriculum. Julia is also a consultant with the Mills Business Alumnae Consulting Group, a consulting collective that provides strategic support to entrepreneurs, nonprofits, and mission-based small businesses.
Julia McCotter holds her Bachelor of Arts degree in Economics from Mills College, where she minored in Studio Art. She also earned her Master of Business Administration from the Lorry I. Lokey School of Business and Public Policy at Mills.
Naima McQueen is a cross-sector management and strategy consultant; event producer; financial empowerment curriculum designer and facilitator; and a people and resource convener. Her focus is on advising mission-driven, startup and growth stage organizations in the Bay Area and New York. Her work is at the crux of Equity, Diversity and Inclusion and she is particularly passionate about increasing access to physical and social capital for marginalized communities. Naima's expertise includes business development, capital procurement, startup and growth strategy, curriculum and program design, and strategic partnerships. She has over 10 years' worth of experience developing and conducting financial empowerment and Equity, Diversity and Inclusion trainings as well as business development support for a variety of industries.
Naima holds a B.A. in Psychology from Mount Holyoke College, an M.B.A from the Lorry I. Lokey School of Business and Public Policy and is a proud alumna of the Coro Fellows Program in Public Affairs and the StartingBloc Institute.
Mika Kie Weissbuch is a first year MBA/MPP student. Mika joined the Center with experience in education, community engagement, and youth leadership both in the Bay Area and Nicaragua. In 2011, she founded a community center, Podcasts for Peace, which focuses on education, arts, and youth leadership in Managua. In her capacity as graduate assistant for CTA Logistics Coordination, Mika focuses on supporting the new programs of the Center, carrying out and managing logistics both internally and for events and partnerships. Mika earned her undergraduate degree in Politics and Critical Social Thought from Mount Holyoke College.
Rebecca Robles is a third year MBA/MPP student. Rebecca handles external communications, content, and promotion for the Center. Previously, Rebecca worked for 3 years as the Resident Services Coordinator at Project Access, a nonprofit working to provide residential services at affordable housing sites in the Bay Area. She also spent a year as an administrative assistant at the City of Oakland Auditor's office. Rebecca earned dual Bachelor of Arts degrees in Politics and Sociology from the University of California, Santa Cruz. In her current role with the Center, Rebecca brings her experience as one of the organizers of the CTA's 2018 Annual Conference wherein she designed the website and managed social media for the conference, as well as sharing in theme and conference content development with the conference team. In her current role, Rebecca supports the promotion of the CTA as an entity, creating marketing content for individual events and programs of the Center, and managing the social media for the Center.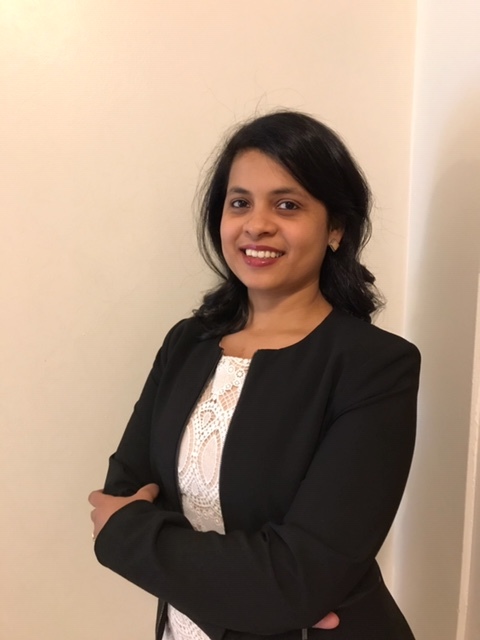 Sharon D'Costa is a second year MPP student at Mills. Sharon joined the Center with 5 years of experience in the nonprofit and corporate social responsibility sectors in India. Sharon previously earned her Master's Degree in Social Work (MSW), after which she worked as a program executive, managing corporate partnerships at United Way of Mumbai, for 2 years. She then transitioned to the corporate sector as Assistant Manager at the philanthropic arm of a leading Indian conglomerate, the Ram Prasad Goenka Enterprises. In her current role as the graduate assistant for the CTA, Sharon assists in raising funds for the functional parts of the Center, special projects and programs as well as communicating with current and potential donors regarding funding needs of the Center.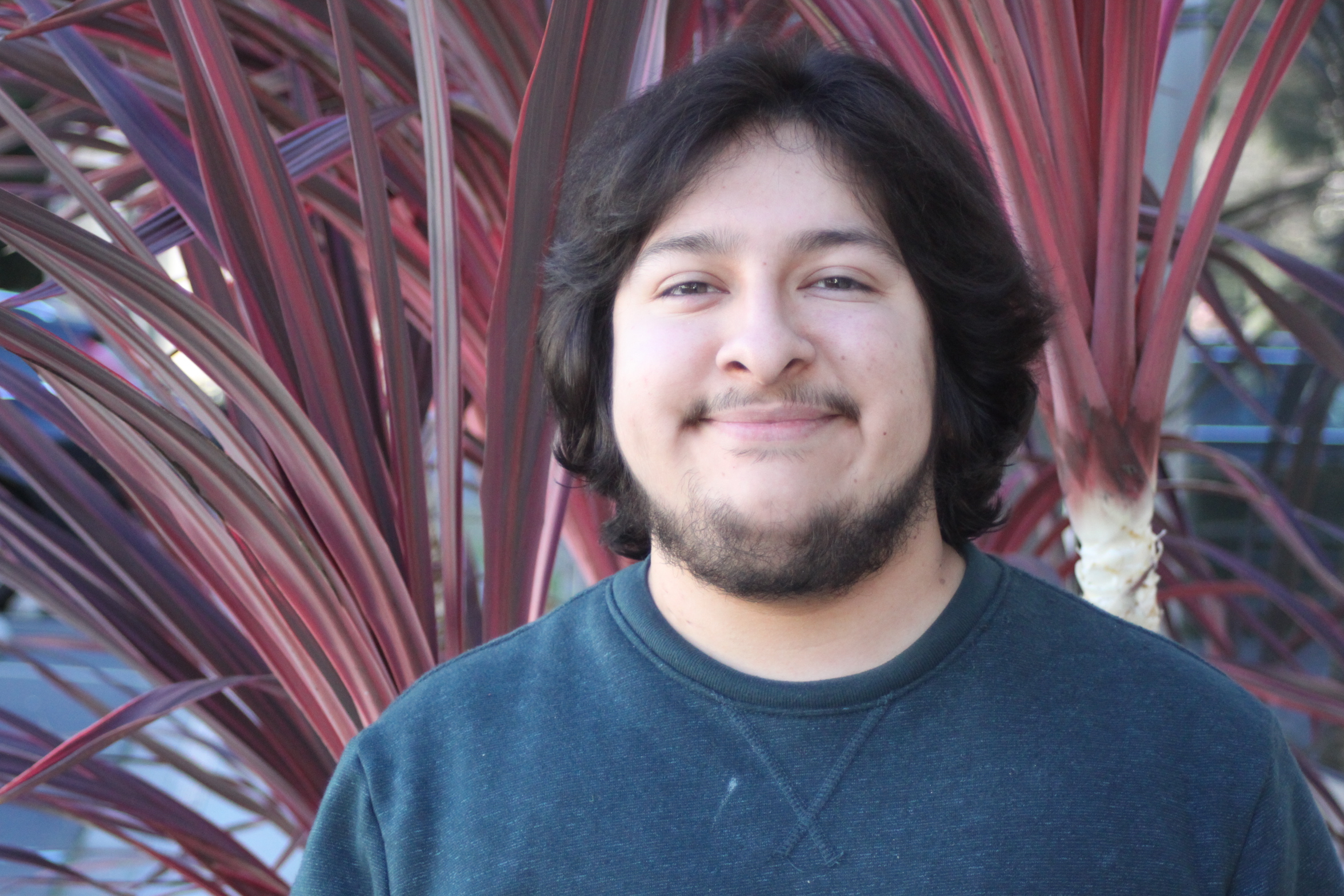 Erik Ramirez is a first year MBA student. Erik manages and coordinates funding for the Center by tracking Center funds, preparing periodic update reports to apprise stakeholders regarding the impact of received funds, and communicating with invited sponsors for the Annual CTA Conference. Erik earned his Bachelor of Science Degree in accounting from Menlo College, Atherton. While pursuing his undergraduate studies, Erik also completed a six month internship at LifeMoves – a nonprofit committed to ending the cycle of homelessness for families and individuals in San Mateo and Santa Clara Counties.